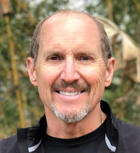 Rick Schooler, FACHE, LFCHIME, FHIMSS, CHCIO, MBA (Consultant & Board Member)
A proven healthcare executive and leader with experience spanning multiple organizations and business functions, Rick Schooler brings extraordinary value to ShareSafe Healthcare as a Consultant and a member of its Board.
Having just retired in September 2017 after 16 years as Vice President and CIO of Orlando Health and with a previous tenure as VP and CIO of Central Georgia Health System, Rick has deep and wide expertise in Information Technology, Telecommunications, Clinical Informatics, Enterprise Analytics, BioMedical Engineering and Supply Chain in complex, growth-oriented integrated care delivery environments. Rick is a Fellow in the American College of Healthcare Executives, the College of Healthcare Information Management Executives and the Healthcare Information Management and Systems Society and is a Certified Healthcare CIO (CHCIO.) He recently served on the boards of Orlando Health Central Hospital (Finance Committee Chair & Treasurer), HIMSS Analytics, HIMSS North America and Orlando Health Network (a clinically integrated provider network). Rick is a member of the Editorial Board of Healthcare Informatics magazine and is an Emeritus Advisory Board member of KLAS. With his contacts at the most prestigious health systems in the US, Rick will be a tremendous asset to ShareSafe and will be working closely with Robert to grow and expand the healthcare market.