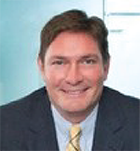 Jason Becker (Chief Technology Officer)
Jason is primarily responsible for the technology execution of the product vision, as well as oversight and execution of the information security program.
Jason began his career in Silicon Valley by building innovative and game-changing software that fueled the dotcom boom. He has worked in the Healthcare, Logistics, FinTech, Manufacturing, and Big-4 Professional Services industries, with organizations such as PricewaterhouseCoopers, HCA Healthcare, and BlueCross BlueShield of TN, among other industry leaders. He brings focus to next generation software engineering design and delivery principles, cyber-security fraud and abuse protection, application security strategy and audit, strategic projects alignment, portfolio management, and offshore/nearshore execution.
Jason's specialties include: DevOps Transformation, cyber-security and application hardening, cloud implementation, and agile software engineering principles.
Jason holds several certifications which include CISSP (Certified Information Systems Security Professional) and PMP (Project Management Professional) and also holds a degree in Information Technology Business Management.