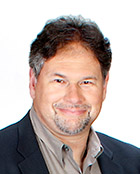 Todd Wille (Chief Financial Officer and Chief Operating Officer)

Todd is responsible for facilitating the execution of the Company's strategy and overseeing operations and financial management.
Todd is a seasoned business executive with 30 years of executive management in operations, finance, accounting, sales and marketing having successfully founded and operated several companies. He has completed a dozen acquisitions and raised debt and equity capital, including an IPO. Todd was CEO of Unify Corporation (2000-13), a NASDAQ-traded global software and services company where he led a turnaround growing revenues from $15M to $45M. Since 2013, he has either founded or joined as an initial executive the following companies: Bluon Energy LLC, Composer Solutions LLC, Accident Recovery Solutions LLC and Entransco Energy LLC. Todd began his career at KPMG Peat Marwick and is a CPA (inactive CA license). In 2008, he was named Best Turn Around Chief Executive in America by the American Business Awards (ABA).
Todd has significant experience as a proven operator and financial executive. He is focused on managing finances and improving the internal operations of the Company and developing its foundation of repeatable processes and systems to accelerate growth. Todd holds a B.A. degree in finance, accounting and computer sciences from Wartburg College (1985).